South African girl killed a 'would-be rapist'
A SEVENTEEN-YEAR-OLD girl has handed herself to the south African police and has been charged with murder after killing a man who tried to rape her. South African police said: "she was on her way to a local tavern when she was allegedly attacked by the deceased and fought back," The young lady stabbed the 21-year-old after overpowering him during a struggle, the police said. The girl didn't have to plead guilty when she appeared at the Lenyenye magistrate's court in the northern Limpopo province. The suspect, who is still a minor under the south African law and would be sent to a social worker and probably a counsellor to help with the case, according to the south African police. She is expected to tell the court that she acted in self-defence, when the case resumes on 14 June.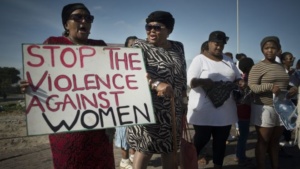 Why are African footballers dying of heart attacks?
FOLLOWING the death of Ivorian footballer, Cheick Tiote that brought an outpouring of sadness in the world of football. In the past few years there have been a number of players who have died while playing football. Perhaps the most high profile incidents involved two African players; Cameroonian Marc Vivien Foe, who died during a game, and Congolese Fabrice Muamba, who had a cardiac arrest on the pitch but survived. This left us asking if there is any evidence to suggest that African players are more likely to die on the pitch than other players, writes Jordan Dunbar. There is no official register of people who have died playing football. So instead they have used a list from Wikipedia as, though not ideal, it is the most complete they could find.
 Two polio outbreaks has been Identified in DR Congo
The WHO (World Health Organization) confirmed that there is a high risk the disease would spread; polio is a deadly infection that particularly affects young people and results in permanent paralysis. Another outbreak of polio happened last week in Syria. These are first cases in the Democratic Republic in Congo since 2012. The World Health Organisation said; "WHO assesses the risk of further national spread of these strains to be high, and the risk of international spread to be medium," stated it in the disease outbreak report.
"Why is it bothering you if you fast and I eat?"
A TUNISIAN man has been jailed for smoking in public during the dawn-to-dusk Muslim fast. Four men were sentenced for a month in prison for eating in public. "There are no laws in mainly Muslim Tunisia requiring individuals to fast or barring them from eating or smoking publicly during the Islamic holy month of Ramadan," Amnesty said. "The Tunisian authorities should not allow vaguely worded charges to be used to impose harsh sentences on spurious grounds," it added in a statement. "Everyone should have the right to follow their own beliefs in matters of religion and morality."  A court in north-western Bizerte town sentenced the man to one month in jail for "public indecency". The ruling was an "absurd violation" of personal freedoms, Amnesty International said. Dozens protested on Sunday in the capital, Tunis, for the right to eat and drink in public during Ramadan.