Prince William attended the wedding of his ex-girlfriend in Kenya over the Easter weekend.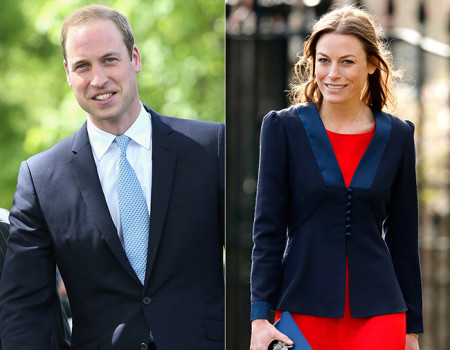 'Jecca' Craig married conservationist Jonathan Baillie on Saturday at the Lewa Wildlife Conservancy, located in Kenya.
William dated Jecca, who was Christened Jessica, during his "gap year" before he enrolled in university, and he is said to still be on very friendly terms with her and her family: he attended the wedding of her brother in 2008, and actually proposed to Kate on the Craig family safari reserve in 2010. Jecca also reportedly accompanied William and Harry on a hunting trip to Spain in 2014.
William is a patron of Tusk Trust, and the trip to Kenya was made primarily so that William could see "first-hand some of the longstanding conservation and anti-poaching initiatives."
William met Jecca when he was 16, during one of his trips to Africa, and she is frequently referred to in the press as "William's first girlfriend."
The Prince attended a "champagne reception" on Friday evening and was seen "laughing and chatting with friends", according to The Telegraph.