By Peter Olorunnisomo – The reality of football as a sport getting to play a viable role in politics is not a recent discovery. So much so that football has been an ambassador to break cultural barriers and bring about international co-operation and peace.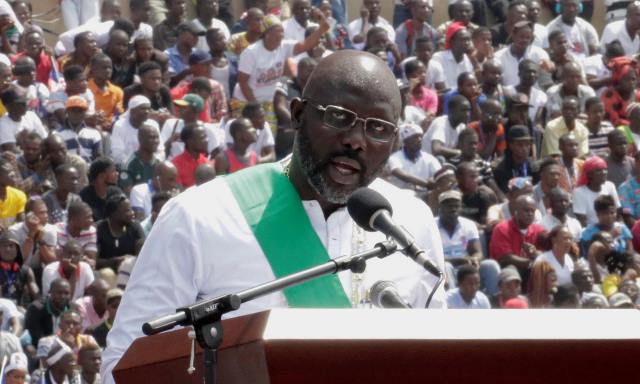 Even wars have not stopped opposing armies taking a break and playing football when Christmas offered no turkeys, puddings, and presents from loved ones at the battle front. The language of football is spoken by all and physical accidents of chance and nature has not stopped the enthusiasm of the sport from universalising itself as a very effective means of communication to reflect love, joy, anger, competition, marvel, travel, tourism, investment, and God knows what else.

Footballing skills have become a currency for wealth, mass mobilisation, communication, and, lately, political affiliations.
Erstwhile, the general trend in sports was for sportsmen to graduate into coaches and there are many of these. Then came the possibility of a few to use their wealth particularly acquired in the developed sporting countries to plough such into sundry ventures but interestingly football academies. Some have indeed founded educational and sporting in collaboration with other organisations giving back to their homesteads for development; revealing a patriotic zest that inculcates fairness and goodwill as a motivating spirit even from the aged heights of Mount Olympus.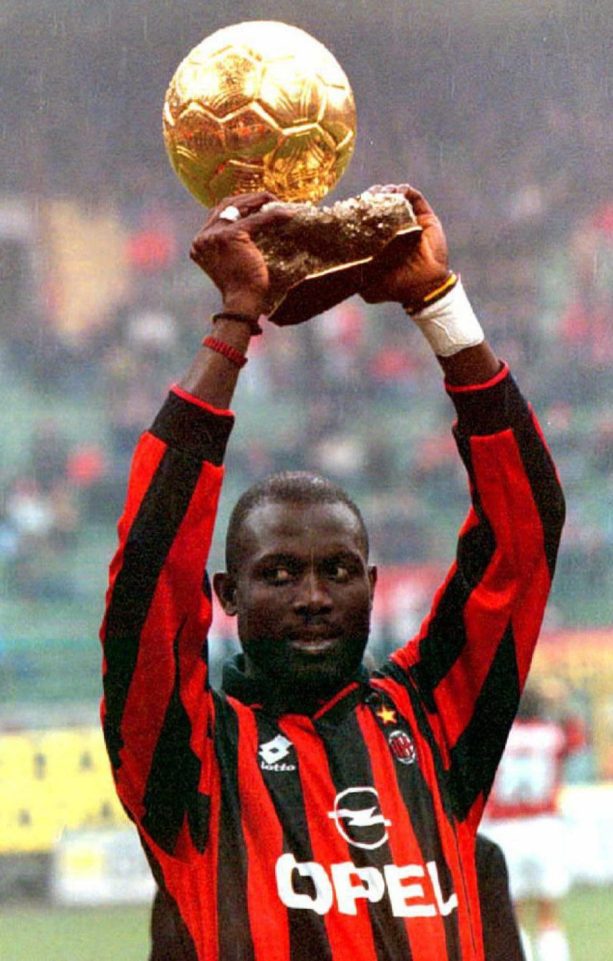 So what happens when football plays politics? It requires a talented ambassador of the sport to make more than a mere attention. But one that gets everyone including stars of the game into homage drive.
Though he wouldn't be the first footballer to foray into politics, he certainly made another first.
He was a former World and African footballer of the year, he played in three top European leagues – England, France and Spain.
He is Liberia's new president. He is George Manneh Weah and as expected, the football world is challenging the diplomatic world as he takes office – if you like kicks off his presidency.
The BBC reports that a number of former African players are in Liberia for Weah's swearing-in: Among others: Ivory Coast and Chelsea legend Didier Drogba, Cameroon's Samuel Eto'o and Nigeria duo of Sunday Oliseh and Taribo West.
African and world football made a strong showing in Monrovia as CAF president, Ahmad Ahmad, and FIFA General-Secretary, Fatma Samoura joined the ceremony. CAF shared photos of their meeting with President George Weah.
Weah finally won the presidency after three straight attempts. He lost to candidate Sirleaf in 2006 when he stood as a candidate. He won the main vote and lost the run-off.
In 2011, he partnered a former U.N.-executive, Winston Turnbull, but in the capacity of vice-presidential aspirant, that ticket was unsuccessful as Sirleaf won a second term.
George Manneh Weah will become its president – the first African footballer to achieve that feat while Ellen Johnson Sirleaf – Africa's first democratically female president will leave office after over a decade in charge.
Mr Weah won presidential elections last year to emerge the successor to Sirleaf beating then vice president Joseph Boakai twice in a space of three months.
In the first round of voting in October 2017, Weah came top but failed to garner the necessary votes. He went into a runoff with Boakai in December and emerged winner with over 60% of votes cast. This will be Liberia's first democratic handover of executive power in decades.
Kindly follow us on twitter:@AfricanVoice2