An indication that the United States of America may become isolated in its position on the Paris climate agreement is plausible after Syria said it was preparing to join the deal.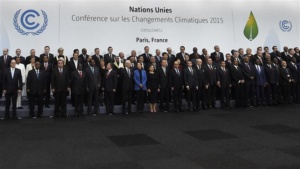 The Paris deal enjoys the consensus of the world's nations with regards to tackling climate change.




While most world countries endorsed the agreement, Syria and Nicaragua were the only nations outside the deal when it was agreed in 2015. Nicaragua signed in October.

The US had said earlier in June that it would withdraw but the rules of the agreement state that this cannot be done until 2020.
Meanwhile, French officials said US President Donald Trump had not been invited to December's climate summit in Paris.
More than 100 countries have been invited to the summit, which is aimed at "building coalitions" with finance and business to further the accord, an aide to French President Emmanuel Macron said.
"I would like to affirm the Syrian Arab Republic's commitment to the Paris climate change accord," Syrian Deputy Environment Minister Wadah Katmawi told delegates of the 196 nations participating in the current climate talks in Bonn, Germany.
He said the accord would be signed "as soon as possible", adding that Syria would seek foreign aid to help it meet its commitments under the deal.
UN spokesman Nick Nuttall, quoted by AFP news agency, confirmed the move, saying that Syria would first have to submit ratification documents at the UN headquarters in New York.
Correspondents say Syria was effectively an international pariah when the accord was first signed, and sanctions would have made it difficult for officials to attend the discussions in Paris.
Also, the meetings coincided with some of the fiercest fighting in Syria's civil war, meaning the country was in no position to sign.
Kindly follow us on twitter:@AfricanVoice2