By Funke Abimbola
Funke Abimbola is a multi-award winning senior lawyer and leader working for the UK affiliate of the world's largest biotech company. She leads the legal, corporate compliance and data protection functions supporting the organisation's pharmaceutical operations in the UK, Ireland, Malta and Gibraltar. She is currently the most senior black lawyer working within the UK's pharmaceutical industry and one of the most senior globally. She has been recognised as being one of the top 20 BAME leaders across the UK, Ireland and US (UPStanding100 2016 Powerlist) and has won multiple awards for her work. In addition and outside her role, she is a recognised diversity campaigner who has received both national and international recognition for her diversity work. She was recently admitted as a Fellow of the Royal Society of Arts, recognizing the positive impact and outstanding contributions that she has made to British society as a whole.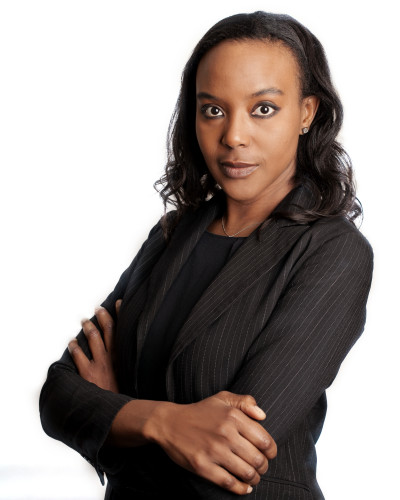 There is a lot of data and evidence that suggests that BAME employees are still not progressing with their careers in the UK as they should. The reasons for this are many and complex but I believe that, having seen tangible outcomes from specific initiatives, we can buck this trend over time. Here are some examples of ways in which the situation could be improved.
1) Target setting
Setting clear targets (not quotas which need to be filled) is a fundamental driver for change. A good example of this is the recently launched DRIVE (Diversity Recruitment Institute for Value and Excellence), an initiative being powered by Green Park Interim and Executive Search and chaired by Baroness Janet Royall at the House of Lords (http://www.green-park.co.uk/drive-diversity-recruitment). I am part of this initiative and our collective aim is to effect an extra 150,000 diverse hiring choices over the next five years. Setting targets works – without targets, change simply will not happen.
2) Broadening access programmes
Entry level programmes that focus specifically on employers recruiting talent from under-represented groups are another powerful tool. Top international firm, Hogan Lovells, run a successful series of programmes focusing on widening access including Ladder to Law, Pathway to Law and Pathways Plus (http://careers.hoganlovells.com/local/UK/aboutus/Pages/default.aspx). These programmes have had a measurable effect on improving diverse hires into the firm. I also feel passionately about speaking to school children, speaking to and mentoring approx.2,000 children annually. Recent research has shown that careers talks have a direct impact on future outcomes (http://www.bbc.co.uk/news/education-36312068).
3) Work experience and networking opportunities
I firmly believe that quality work experience should be made available to all students and have seen this being a real barrier to progression. However, I have seen a number of organisations offering excellent opportunities to BAME and other students including Aspiring Solicitors (where I am a Senior Advisory Board Member) (www.aspiringsolicitors.co.uk) and PRIME (http://www.primecommitment.org/).
Having recognised the importance of effective networking and connections, the Law Society started running speed networking events for its Ethnic Minority Lawyers division. These opportunities can go a long way to levelling the playing field.
4) Confidence building through upskilling and training
An underlying lack of confidence is often one of the core reasons why BAME employees do not progress in their careers. Courses and skills workshops aimed at building confidence can really help with this. For example, I am Patron of an initiative called Power Up that focuses specifically on upskilling BAME professionals and have seen confidence grow significantly as a result. On the flip side, unconscious bias training for those from non-BAME backgrounds can go a long way to helping to overcome some of the underlying cultural biases that still exist.
5) Visible role models
Accessible, visible role models are vital in showing BAME professionals what is possible. The media has a huge part to play in portraying the wrong examples but can also empower the BAME community by showcasing lists of positive BAME role models. A number of these lists are printed annually – for example, Green Park's Top100 BAME Leaders list (http://www.green-park.co.uk/why-green-park/top-100-bame-leaders-business) , Audeliss Search's UPStanding100 (http://www.audeliss.com/upstanding100/) and Powerful Media's Powerlist (http://www.powerlist.co.uk/). By publishing these lists in leading newspapers such as the Financial Times and the Sunday Times, BAME leaders and role models become more visible and accessible to the wider BAME community.
Funke Abimbola is a Senior Lawyer, Leader and Diversity Campaigner, UK