On Friday 29 July, three artists of Jamaican heritage, reggae singers Janet Kay, Paul Dawkins and Carroll Thompson, were recognised at Brent Civic Centre, London with BBM/BMC (BritishBlackMusic.com/Black Music Congress) Awards for five decades of promoting the British reggae genre known as lovers rock and for putting the borough on the musical map.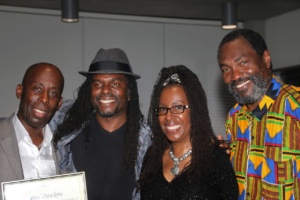 The event also provided an opportunity to learn some local music history through the Brent Black Music History Quiz, led by BBM/BMC founder Kwaku.
Jamaican High Commissioner to the UK His Excellency Seth Ramocan sent a message stating: "I am therefore pleased that this evening's event, while highlighting the history of British black music, will also recognise some of the British Jamaican pioneers of reggae music such as Janet Kay, Carroll Thompson and Paul Dawkins."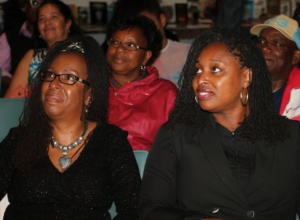 Brent Central MP Dawn Butler, who presented the awards and is also of Jamaican heritage, asserted "Brent is the centre of a lot of music, reggae music, lovers rock, all avenues to (black) music have flown through Brent."
"Ten years after producing the 'Brent Black Music History Project' DVD and booklet, I'm glad we were able to recognise three of the contributors as a way of marking Jamaica at 55 and British Black Music Month 2017," added Kwaku.
The event, which was hosted by Cllr James Allie, attracted a cross-section of guests including leader of Brent Council Muhammed Butt, singer and actor Victor Romero Evans, and reggae singer-songwriter Tony Washington, whose song 'Something's Gotta Be Done', was the b-side to Millie's 1964 UK and US crossover hit 'My Boy Lollipop'
Sunday's I Love Jamaica Day event at Capital City Academy was not the only event to bring a Jamaican vibe to the London Borough of Brent.
Kindly follow us on twitter:@AfricanVoice2