The Legacies of Biafra art exhibition held at the Brunel Art Gallery, SOAS University, London is a visual sensory excursion of colour and thought provoking images, a reminder of the traumas of civil war.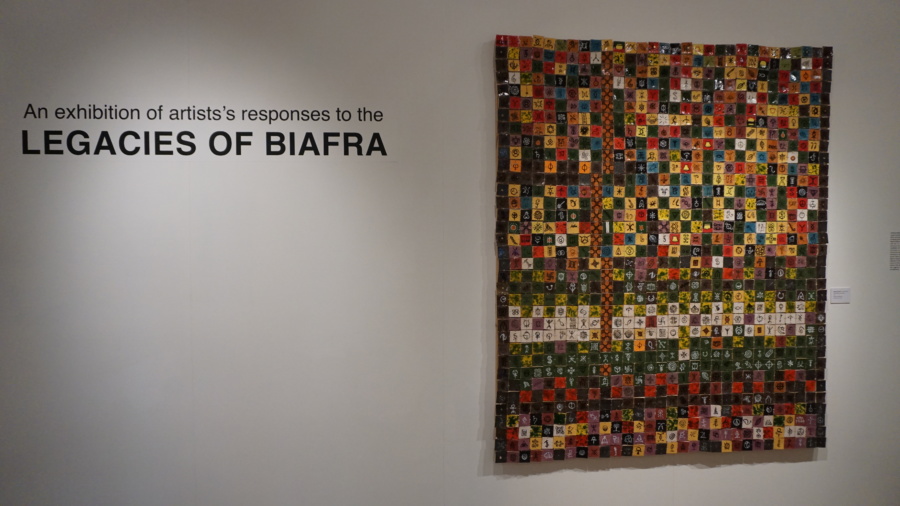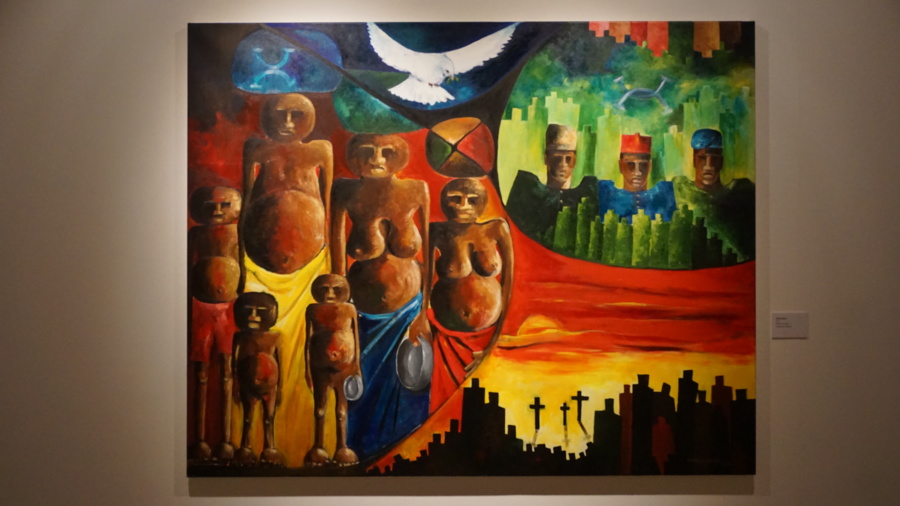 The theme for this exhibition is 1967-1970 civil war in Nigeria, between the Nigerian Government and the Biafran separatists.
African Voice interviewed the President of the Nigerian Art Society who is also the curator for the exhibition, an established artist, Hassan Aliyu.
Hassan Aliyu, has a strong determined goal to see African art as part of the mainstream art movement; in particular to give greater visibility and awareness of issues which relate to Nigeria from a cultural and political perspective.
He believes that the issues which fuelled problems leading up to  the Biafra uprising should be aired in conversation, thereby, helping to solve the problems rather than being suppressed.
Hassan stated that using art as vehicle to convey positive messages could help to ease the rift and see Nigeria as a united country.
Hassan explained the obstacles of putting on the exhibition. He stated that "even though there was tremendous support from the staff at Brunel Art Gallery and various other people involved, the project had been a challenge from the onset", he says that "Biafra
being the sensitive topic that it is, this project did not attract any funding and to put this international class exhibition together here was a major challenge". " This is a travelling exhibition, it will be exhibited in New York and Nigeria. We're  hoping this exhibition will develop peaceful and inclusive conversation to help heal the pains of anguish and traumas of civil war, so Nigeria can move forward as one".
Legacies of Biafra Art exhibition was held on two floors with wonderful inspiring art pieces and documentaries where one can sit, listen and view.
A must see.
Legacies Of Biafra Art Exhibition  11. January. 2018  to 24.March.2018
Brunel Gallery SOAS University
Thornhaugh Street
Russell Square
London WC1H 0XG
For more information.
WWW. nigerianartsociety.com
email info@nigeriaartsociety.com
Facebook: Nigeria Art Society
Kindly follow us on twitter:@AfricanVoice2