Coach Ans Botha, the athletics coach of South African 400m world record holder, Olympic champion and world champion, Wayde van Niekerk has been named 2017 Coach of the Year by the International Association of Athletics Federations (IAAF).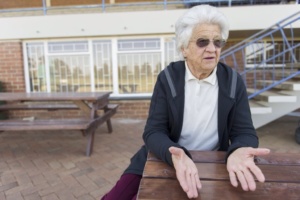 Botha, affectionately known as 'Tannie Ans', she has guided Van Niekerk to numerous achievements during the course of his career.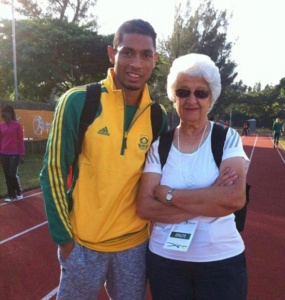 These include two world championship crowns over 400m, an Olympic gold medal and world record over the same distance in Rio in 2016 and a silver medal in the 200m at the IAAF World Championships this year.
Van Niekerk also shattered Usain Bolt's world record this year in the little run 300m event.
He is also is in line for the IAAF World Athlete of the Year which will be announced later this month. Van Niekerk is currently undergoing rehabilitation for an injured knee and will be out for a period of up to six month, ruling him out of the 2018 Commonwealth Games.
Botha, who hails from Namibia, was named South African Coach of the Year in 2016.
In relation to coach Ans Botha's achievement, as it were, with Wayde van Niekerk, his ward is "honoured" to have been nominated for this year's IAAF World Athlete of the Year award.
Van Niekerk has been recognised once again for another incredible season, after being included among the three men's finalists.
His 2017 campaign included two medals at the World Championships in London in August and a 300m world best of 30.81 in Ostrava in June.
Van Niekerk also went unbeaten in the 400m event, successfully defending his global title.
"It is such an honour to be recognised as a finalist again," he said.
"Just to be mentioned alongside such amazing athletes is special. Congratulations and good luck to my fellow finalists."
Van Niekerk is up against British distance runner Mo Farah, who secured the 10 000m gold and 5 000m silver at the World Championships, and world high jump champion Mutaz Essa Barshim of Qatar.
Last year Van Niekerk was also among the finalists, after winning the Olympic 400m title and breaking the world record, but he lost out to Jamaican legend Usain Bolt who earned his third straight Olympic treble.
The winner will be revealed at the annual IAAF awards ceremony in Monaco on November 24.
Kindly follow us on twitter:@AfricanVoice2