A leading independent healthcare provider, Regency International Clinic in central London feted staff and guests to a Christmas party in appreciation of the growth experienced in the year, 2017.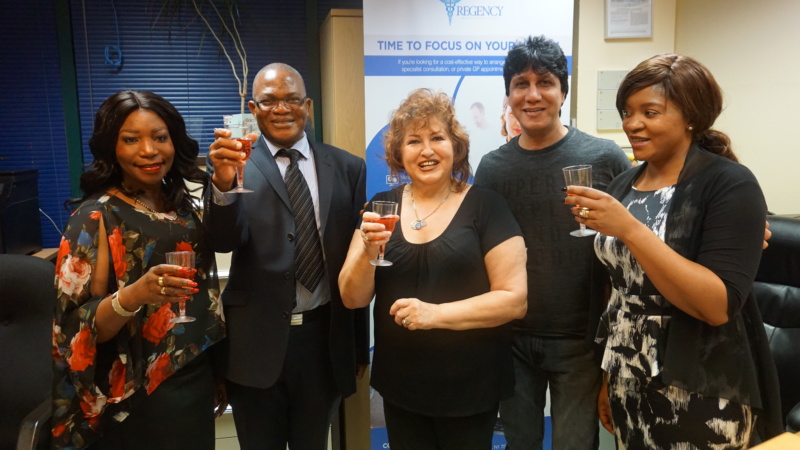 The work atmosphere was transformed into a rather relaxed, joyful occasion with clinking of glasses to a toast and choices of foods to share together in the spirit of Christmas, on Friday 8th December 2017.

Dr. Henry Okosun, the Medical Director is a consultant obstetrician and gynaecologist in the UK with over 20 years experience serving in the NHS, Saudi Arabia and Nigeria
Dr. Okosun is a British graduate with three postgraduate degrees with special interests in clinical risk management, infertility, IVF, vaginal wall surgery, colposcopy and keyhole surgery (laparoscopy and hysteroscopy).
Regency International Clinic has highly qualified and dedicated staffs that provide a range of diagnostic services including infertility and sexual dysfunction.
During the opening remarks, Dr. Okosun said, the clinic has grown to be one of the leading choices in Private Fertility Clinics in London.  "This year alone, the clinic has witnessed additional new staff members and new ultra scan equipment and additional medical services".
Regency International, the world-class clinic hopes to continue to provide convenient and affordable private healthcare services Regency International Clinic.
Kindly follow us on twitter:@AfricanVoice2