The Inspector-General of Police, Ibrahim Idris, on Tuesday said that the Nigeria Police Force required N1.13 trillion annually to effectively execute its operations.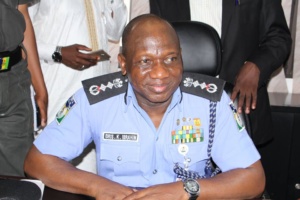 Mr. Idris said this at a Public hearing on a Bill to establish the Police Reform Trust Fund and a Bill to amend the Explosives Act 2004 in Abuja.
The hearing was organised by the House of Representatives Committee on Police Affairs.
He explained that the amount excluded major capital projects such as arms and ammunition, purchase of new vehicles, gunboats, helicopters and other equipment.
Mr. Idris said that the N560 billion recommended by the MD Yusuf-led Police Reform Committee in 2008 was a far cry from the current amount required.
"To fully appreciate the funding challenges of the Nigeria Police Force, it will be appropriate to compare the MD Yusuf financial estimates of 2008," he said.
He explained that the force required an average of N26.9 billion annually for the maintenance and fuelling of its vehicles.
"Presently, the force has a fleet of 14, 306 vehicles including 3,115 motorcycles nationwide," he said.
The police boss also said that N14.5 billion would be required annually for uniforms and kits for personnel of the force.
Kindly follow us on twitter:@AfricanVoice2