Nigeria's first and only movie about the art of surfing set on the idyllic island of Tarkwa Bay will show at the National Film Theatre (Cinema 1) on the 2nd December 2017 at 8:pm prompt.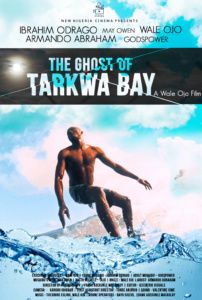 The film 'Ghost of Tarkwa Bay' tells the story of a young boy who is taught how to surf from the arms of a ghost. It is an intriguing tale of friendship and the innocence and purity of children.
It is directed by Wale OJo who is popularly known in Nigeria and internationally as an actor. 'Ghost of Tarkwa Bay' marks Wale's first directorial debut.
The 'Ghost of Tarkwa Bay' features Ibrahim Odrago, May Owen, Armando Abraham, Godspower and Wale Ojo.

The film is presented courtesy of New Nigeria Cinema in Association with African Odysseys and the British Film Institute.
Kindly follow us on twitter:@AfricanVoice2