Science graduate Sylvia Browne teams up with a top west end London restaurateur to launch a new African supper club, My African Hob.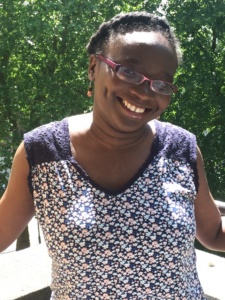 Born to Sierra Leonean parents who moved to the UK when she was 11, fond childhood memories of her mother's cooking meant that Sylvia has always had a passion for West African cuisine.
 After completing bachelors and masters degrees in Biomedical Science, and Medical Microbiology respectively, working as a busy science professional meant that Sylvia didn't really have the time to cook the food that she really loved.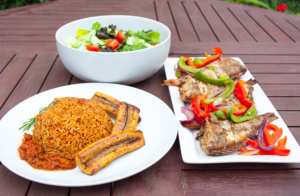 At the same time, her science training deepened her appreciation for nutrition and healthy eating, and so she set about finding restaurants and take-aways, that serve nutritious West African food to fill that need. Whilst a few were quite good, finding places that provided high quality food and good customer service was a frustratingly difficult exercise.
 Talking to friends, Sylvia found that this was a widespread problem for fans of African cuisine, and so she decided to do something about it. Dybron's Catering was born: – a company focused on providing nutritious and authentic Sierra Leonean cuisine, coupled with outstanding customer service.
As a new entrant to the world of African catering, the learning curve has been quite steep, but Sylvia has quickly developed a strong network of supportive and encouraging professionals within the industry, who have provided valuable feedback that has helped Sylvia advance her business.
To that end, Sylvia founded My African Hob, a supper club dedicated to Sierra Leonean cuisine, and healthy eating.  My African Hob is also about sharing and documenting African food recipes, and their health benefits. The next event will be taking place on August 6th. For details visit MyAfricanHob.com.
Kindly follow us on twitter:@AfricanVoice2