The movie 'Basira in London' by UK Nollywood Producer & Director Philippa Chiedu Abraham in its first week of showing across cinemas in Nigeriaa has broken Box Office records.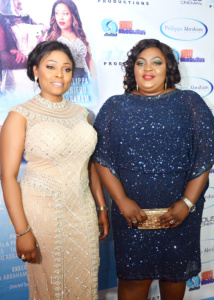 Phillipa Abraham's BASIRA in LONDON, first performed the feat in London when it shut down seven halls at the Odeon Cinema in the UK.
The movie, starring Eniola Badmus had a huge turned out on Friday, March 24, 2017, so the initial cinema hall had to be changed to a bigger one by the Silverbird Galleria management because of the crowd.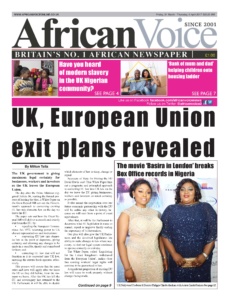 It was truly a night of glitz and glamour. The premiere paraded an array of stars and top movie producers who were left rolling with laughter throughout the entire movie. Graced by the likes of Eniola Badmus, Malcom A. Benson (producer of the movie 'Return of the Dawn'), Chinedu Omorie, Gloria Odiaka, Abby, Dapo Abbey and a host of others.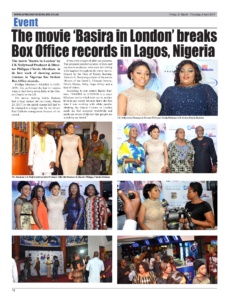 According to star actress Eniola Badmus, "BASIRA in LONDON is a super hilarious movie which took me to another level in my career because that's the first time I was working with white people. Shutting the Odeon Cinema in London made me feel accepted worldwide and made me aware of the fact that people are watching my brand."