The north African country of Morocco has launched its bid to host the World Cup in 2026.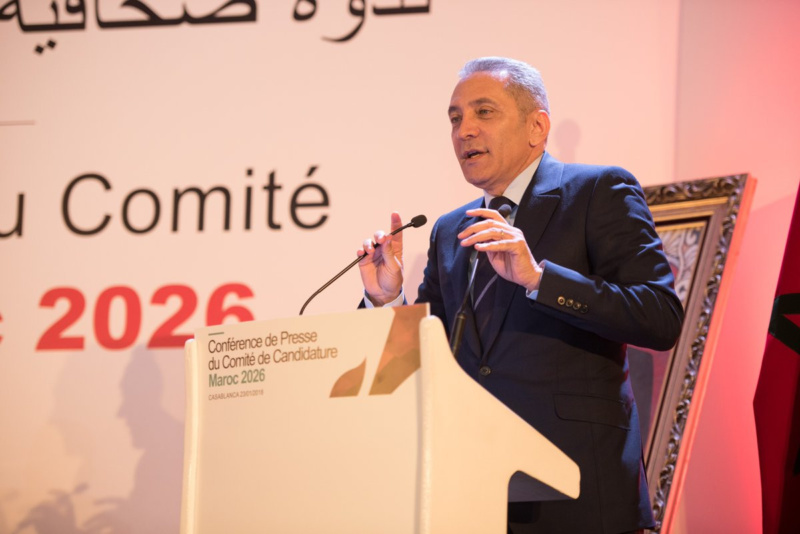 Chairman of the bid committee Moulay Hafid el-Alami is positive that the Northern African nation will make the continent proud.
''Thank God, we are all ready to come up with clear results, the cut of the world 2026 will be in Morocco on the African continent.It is not only a Moroccan project but also an African project'', Moulay Hafid el-Alami, chairman of the bid committee said.
Morocco announced in August to leave for a fifth campaign in order to win the organization of the World Cup, for the 2026 edition.
The nomination will take place on June 13 and, for the first time, the host country will be designated by all 211 federations making up the International Federation (FIFA).
Morocco relies on the support of the Confederation of African Football (CAF), whose President Ahmad Ahmad called the African federations to a "solid and massive support" to the kingdom.

"From 1930 to 2030, it's been 100 years, the African continent has organized the World Cup only once, it should not remain at the margin," said Lekjaa, referring to a single candidacy "on a manageable territory "in contrast to the three countries involved in the other project.
Officials of the Moroccan committee are counting on the support of the 53 members of the CAF and also want to "convince other countries" to "get a majority of votes at the congress".
The committee also unveiled the logo of his candidacy: a green star surrounded by red leaves on a black and white football ball. The star symbolizes "unity and brilliance".
To defend his candidacy, the committee chose former African players like Samuel Eto'o and Didier Drogba. "And there are many other names," said the FRMF boss.
Asked about the issue of human rights, one of the new criteria for selection of FIFA, chairman of the committee replied, "we are preparing for the World-2026, we do not redo the world and that's simple ".
"One of the competitors is ranked as the most dangerous country in the world, Morocco is one of the safest countries in the world," said Moulay Hafid Elalamy.
The committee also argued that Morocco had "developed", evoking "infrastructures" such as "TGV, ports, stadiums and hotel capacity".
The amount spent on this campaign has not been disclosed. The committee simply recalled that the last two Moroccan applications, in 2006 and 2010, each cost 130 million dirhams (12 million euros).
Kindly follow us on twitter:@AfricanVoice2