By Iyamide Thomas – This year is the 30th anniversary of the UK's Black History Month (BHM) – celebrated every October – to recognise Black history, achievement and contribution. There is a lot of debate as to why we need a special month rather than acknowledge Black contribution all year round, as even Theresa May in a recent Downing Street celebration of Black History Month said 'Black history is British History'.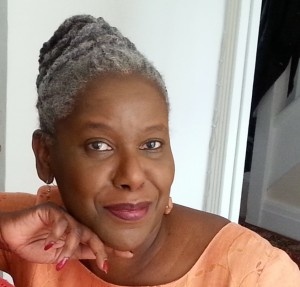 Personally, I usually call October 'a month of Black History' and shift emphasis to the fact that we are having thirty – one days of consecutive celebration in October, but that it is not the only month we celebrate!  One particular 'Black history' that is uniquely linked to British history is that of the 'Krios' of Sierra Leone.  Recently many have associated Sierra Leone with Ebola and mudslides and this article is to give a different perspective of my beloved homeland!
Who are 'Krios'?
The ethnic group called 'Krios' are the descendants of various African-American, Caribbean and African ex-slaves and free men and women who the British re-settled in Africa in the modern day West African country of Sierra Leone starting from 1787.  Sierra Leone effectively became the first major British Colony in Africa whose purpose in Thomas Clarkson the British abolitionists words was "the abolition of the slave trade, the civilisation of Africa and the introduction of the gospel there".
In Sierra Leone the new settlers were encouraged to promote a British, Christian and middle class life grounded on the church, education and commerce.  Intermarriage between Europeans in the colony and the various ethnic groups all coalesced to form the Krio identity.  With the establishment of the Church Missionary Society (CMS) educational institutions such as the CMS Grammar School, the Female Institution (now the Annie Walsh Memorial School) and Fourah Bay College (the first institution in West Africa to offer a complete university education), Krios became a highly literate group even when compared to British society during the nineteenth century! They attended universities in Oxford, Edinburgh, London and Cambridge and excelled to great heights.
Krio Pioneers
Below I highlight a few Krio men and women who were trailblazers in fields such as religion, law, medicine and education.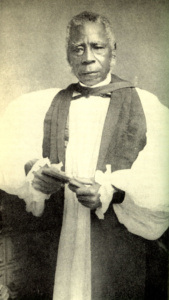 Bishop Samuel Adjai Crowther, (1809 – 1892) Samuel Adjai Crowther was born in Yorubaland in Nigeria. Around age eight, he arrived in Freetown as a 'Liberated African' having been freed from a slave ship destined for the Americas. He was resettled in Regent and put in the care of Church Missionary Society (CMS) teachers. Adjai was smart, learned to read and write and was the first student of Fourah Bay College in Sierra Leone, where he trained to be a teacher, and taught first at Regent and later at Fourah Bay College. He was invited to England to study and train at Islington College, and received Holy orders on the 11th June 1843 and subsequently became Africa's first Bishop.  When he returned he and his family moved to Abeokuta in Nigeria to start a mission there. Among his many merits is the production of a Yoruba bible completed a few years before his death.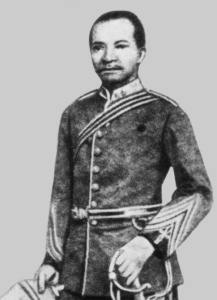 Dr. James Africanus Beale Horton, (1835 -1883) was born in Freetown to James and Nancy Horton, both Igbo Liberated Africans. After attending the CMS Grammar school and Fourah Bay College he graduated from Kings College London in 1858 where he excelled and gained the prize for surgery. In 1859 he gained his MD and became the first African graduate of Edinburgh University. In his book 'The diseases of Tropical Climates and their Treatment' published in 1874 Horton described various features of an inherited disease, including persistent abnormality of blood, painful episodes associated with fever and increased frequency during the rainy season. In 1910, this disease was 'discovered' in the West and was subsequently called sickle cell.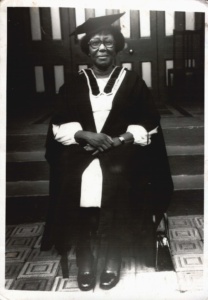 Latilewa Christiana Hyde Forster, (1911– 2001) was born in Freetown. Her father Jonathan Hyde was a Methodist Minister and her mother was a Fraser from Murray Town. In 1927 she attended the Annie Walsh Memorial School (AWMS) and made history in 1938 when she became the first female graduate of Fourah Bay College. In 1947 she was married and became senior teacher at Methodist Girls High School, Gambia. She re-joined the AWMS as Vice-Principal and in 1961 became the first black female principal in Sierra Leone. She was awarded the MBE for her services in the field of education and to the wider community.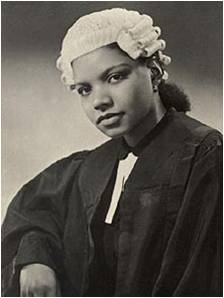 Francess Wright, (1919 – 2010) was born in Gloucester, Freetown to Hon. Claude Emile Wright and Eva Wright, née Smith. She decided to study law in 1940 (fulfilling her father's wishes) and was called to the bar at Gray's Inn in 1943. She became the second West African woman to qualify as a lawyer after Stella Thomas another Krio. She was the first lawyer to practice family law and was a pioneer in this area of law in Sierra Leone. She practiced at the family chambers in Gloucester Street and was President of the Sierra Leone Bar Association. She received an O.B.E. in recognition of her achievements.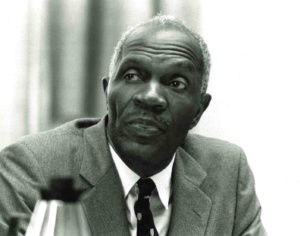 Dr Davidson Sylvester Hector Willoughby Nicol (1924 – 1994) was born in Bathurst Village, Sierra Leone. His father Jonathan Josibiah Nicol was a pharmacist who worked in Nigeria and Dr Nicol spent most of his childhood there. Dr Nicol was the first African to graduate with first class honours from Cambridge University in 1946 and was the first African fellow of Cambridge University. He made an important contribution to medical science when he analysed the breakdown of human insulin. This discovery led to the Nobel Prize for his dissertation supervisor and remains an important study in the modern treatment of diabetes.
As pioneers in many fields, Krios traded and worked throughout West Africa settling in countries like Gambia, Nigeria and Fernando Po, where many of their descendants are found today.
Iyamide Thomas, Historical Researcher, The Krios.com
Kindly follow us on twitter:@AfricanVoice2