The Nigerian lower house, the House of Representatives on Tuesday voted for a change of order of the 2019 general election, reversing the initial schedule by the Independent National Electoral Commission (INEC).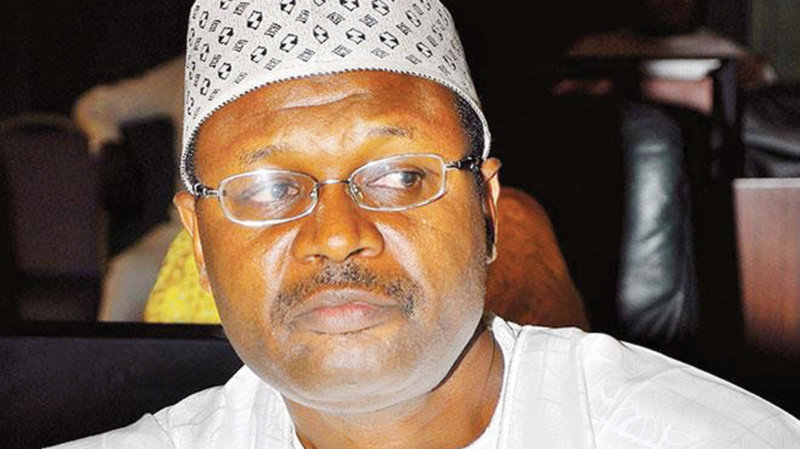 The House, which dissolved into the Committee of Whole, chaired by the Deputy Speaker, Hon. Yussuff Lasun, had considered the report submitted by the Committee on Electoral and Political Matters, chaired by Hon. Aishatu Dukku on the bill for an Act to amend the Electoral Act, and for matters connected therewith.
In the amendment, the lower chamber is proposing that the National Assembly and state Houses of Assembly elections be conducted first, followed by the governorship and presidential elections.

The lawmakers, however, said INEC should determine the dates for each election.
Specifically, Section 87 is amended by adding a new subsection 87(11), with a marginal note: "Time for primaries of political parties."
The House said the primaries for political parties would follow the sequence of state House of Assembly, National Assembly, governorship and presidential.
Also, the dates for the primaries shall not be earlier than 120 days and not later than 90 days before the date of elections to the offices.




INEC Chairman, Prof. Mahmood Yakubu, had indicated that the Presidential and National Assembly elections are to hold on February 16, 2019, while the governorship and state legislative elections on March 2, 2019.
However, other amendments bothered on whether or not political party's logo should be included on the nomination list carrying party and candidate's names to be submitted to INEC.
The amendments would further allow candidates willing to withdraw from the election race to do so not later than 30 days to the poll.
Other highlights of the amendment were the inclusion of a new subsection to Section 143-143(3), which reads that "where the nomination of an elected candidate is nullified by the court and notice of appeal against the decision is given within the stipulated period for appeal, the elected candidate shall notwithstanding the contrary decision of the court, remain in office pending the determination of the appeal. If the court, determines that the candidate was not validly nominated, the elected candidate shall notwithstanding the contrary decision of the court remain in office within the period an appeal may be filed; and shall not be sanctioned for the benefits he derived while in office pursuant to this section."
The House considered and approved a total of 156 clauses as recommended by its Committee on Electoral and Political Party Matters.
The approval requires the concurrence of the Senate before being sent to the president for assent. President Muhammadu Buhari, who is likely to seek re-election, may immediately assent to the bill if it doesn't conflict with his interest, which will be paramount for his approval.
Kindly follow us on twitter:@AfricanVoice2