In order to conform with the reality of the current time and comply with international best standard and practices, the Honourable member representing Oluyole federal constituency of Oyo state at the National Assembly, Hon. Samson Olusunbo Olugbemi has urged the Nigeria Immigration Services to revisit the policy of Renewal of the Nigeria
Passport from 5 years validity period to 10 years saying that 10 years life span sits well with international best practices.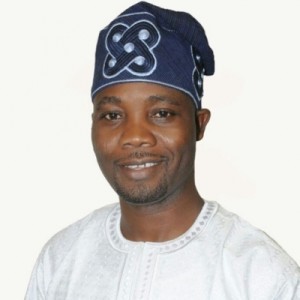 Olugbemi recalled that the process of renewal of the old passport was very simply and efficient as it required mere stamping by an authorized Immigration official, indicating a new expiration date.
He said that `The 10 years life span of the passport sits very well with international best practices because countries issue travelling visa which vary from 2 weeks to 10 years but the Nigeria Immigration Services, for reason only known to it decided to limit the validity of the new Nigeria Passport to 5 years without any option of renewal, therefore instead of renewal of the passport on expiration a new one is to be issued'.
It is a general concern that the arbitrary change in policy is inflicting untold hardship and inconveniences to Nigerians at home and abroad.
Hon. Olugbemi wonders why the E-passport processing is cumbersome. He wants the government agency to ease the stress of applicants queuing up daily to process their passports.
Meanwhile, the Controller General of Nigeria Immigration Services NIS, Muhammad Babandede has expressed concern that the NIS had drifted in the wrong direction as officers had lost focus of the primary purpose of being in the Immigration Service. Babandede, gave assurance that he would ensure that the NIS would be repositioned to meet the objectives for its establishment to cope with contemporary security challenges in the country.
He further assured that the NIS, under his stewardship, must be returned to the path of honour, integrity, discipline and unalloyed commitment to national security it was known for.
"I am setting up an anti-corruption squad, but before this I will hold the zonal coordinators and comptroller responsible. I don't want your blood money" "All zonal coordinators and state comptroller must put an end to this to provide a comfortable environment for operatives. "We will also do our best to send the limited resources available for operations to avoid operatives funding legitimate job with corrupt
monies."