Hundreds of people braved the bitter cold in Cardiff to get a glimpse of Meghan Markle and Prince Harry on their third official engagement.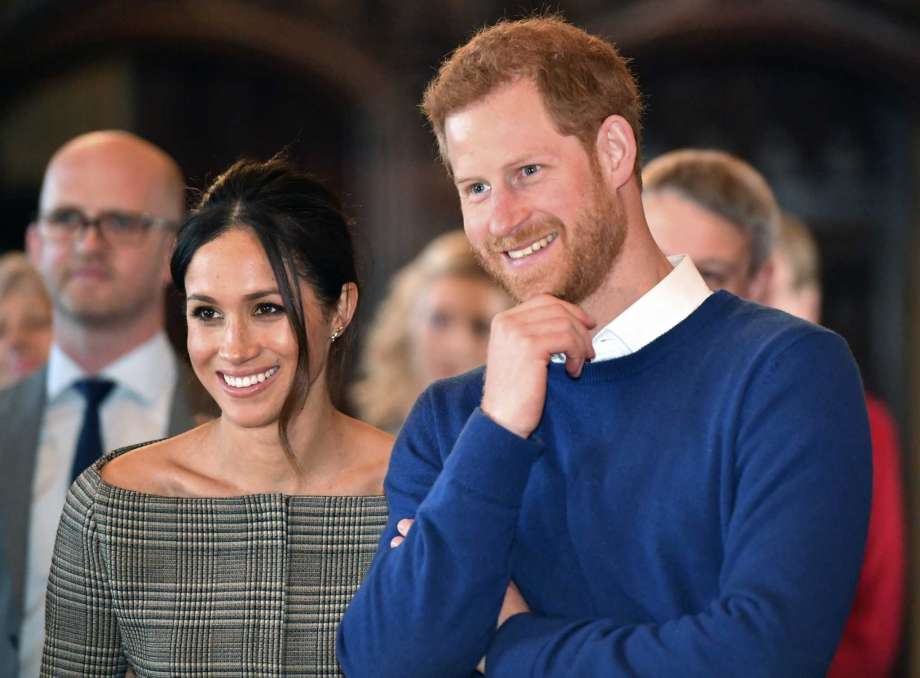 The couple arrived to a sea of Welsh flags as screaming fans competed to take selfies, with Meghan and Harry accepting bunch after bunch of daffodils and other presents.
The purpose of their visit was to celebrate Welsh culture and tradition – and where better to do that than at Cardiff Castle, which is 2,000 years old. Incidentally, the name Meghan even has Welsh origins.
People queued from 6.30am to secure their positions.
Among the crowd was Anne Daley, who regularly turns out to Royal events. She took along the family dog, Camilla, a King Charles Spaniel who too was dressed for the occasion in a veil and tiara.
Ms Daley told Sky News: "It was wonderful, wonderful…Meghan had a quick chat with the dog. We are frozen to the bone now. We have been here since seven. I told Meghan if she wants to go on a hen do, we could take her around Cardiff because we've got the most wonderful nightclubs."
As Meghan and Harry wooed the crowds separately, a group of teenagers watched on, discussing how beautiful the former Suits star is in the flesh.
Kindly follow us on twitter:@AfricanVoice2