The global tech giant featured Keshi on its search engine for Africa's most populous nation. A cap wearing cartoon of Keshi is seen with his two African Cup of Nations (AFCON) medals on the google inscription.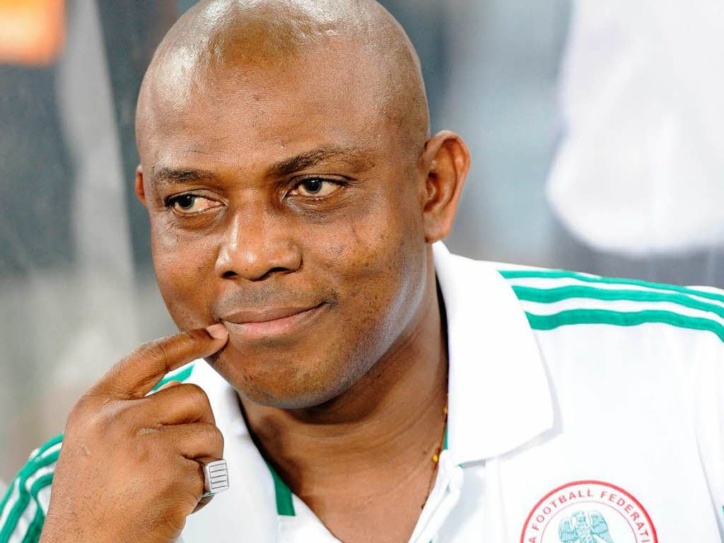 Keshi, fondly referred to as 'Big Boss' won the AFCON in 1994 as a player before coaching the Super Eagles to glory in 2013.
He captained the national team for 11 years, winning the Africa Cup of Nations gold, silver and bronze over the period. As coach in 2013, he joined an elite group of former footballers to win the AFCON as player and manager, Nigeria defeated Burkina Faso by 1-0 in the final in South Africa.

The only other person to achieve the AFCON double feat – as player and manager – is Egypt's Mahmoud Al Gohari, winning coach in 1998.
Keshi died in Nigeria's Benin City in June 2016 at the age of 54. He previously had two stints as head coach of the Togolese national team leading them to the 2006 World Cup in Germany – their first appearance.
He was also the first African coach to successfully qualify two African countries, Nigeria and Togo, to the World Cup finals. He also helped Nigeria in 2013 to become the first country to get an AFCON trophy and qualify for the World Cup.
He was awarded Africa Coach of the Year 2013 by CAF after Nigeria's sterling performance and victory at the AFCON 2013.
From Togo, where the late Keshi coached comes the report that Emmanuel Adebayor, captain of the Togolese national team also paid tribute to the late Nigerian footballer and coach.
Adebayor was speaking after partaking in a memorial game organized in memory of the former coach of the Hawks on Sunday, June 19, he described Keshi's death as a "great loss to African football."
"I knew Keshi when I was very young. He taught me a lot in my career. His death is a great loss to African football," Adebayor told AFP.
The out-of-contract Adebayor was part of the team Keshi coached to reach the Togo's historic appearance at the World Cup, even though the Nigerian was replaced before the Hawks enplaned to Germany.
"Keshi is a man I will never forget. He taught us about discipline in the squad and he made us a force at the time," added former Togo captain Jean-Paul Abalo Dosseh.




Keshi, also a former skipper of Nigeria, is one of the few sportsmen to have won the Africa Cup of Nations as a player in 1994 and coach in 2013.
It is estimated that about 8,000 fans watched Sunday's game which began with a rousing minute's applause in honour of Keshi, who died on June 8.
Even though Keshi coached Togo to the 2006 World Cup but was sacked on the eve of the competition, he returned briefly to the job in 2010.
Kindly follow us on twitter:@AfricanVoice2