Midas Property Group, is offering readers a simple but comprehensive and invaluable guide to help you to sell, buy or invest in auction with confidence free of charge courtesy of African Voice.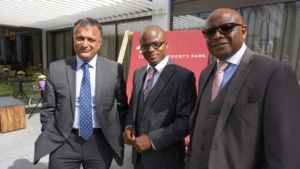 UK Auction expertise at your service. Call us to list your property at Auction
Our professionals are here to share their experience and help you to sell, buy or invest in auction with confidence – and with great results!
Get in touch and book free auction consultation.
Call us on
Our Auction Specialist Team:
Sam: sam@midaspropertygroup.co.uk
Ore:ore@midaspropertygroup.co.uk
Chris:chris@midaspropertygroup.co.uk
Gone are the days when property auctions were the reserve of a few grey hair men in tweeted jackets, catalogue in hand speaking to each other in very low voices. Thanks to digital rev
Please, call a member of our Auction team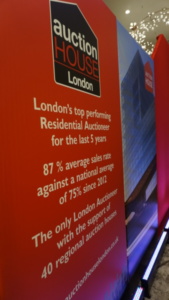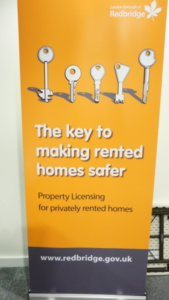 A GUIDE TO SELLING AT AUCTION:
Is My Property Suitable for Auction? 
Yes: Every property is suitable for Auction.
Yes: You can sell a new build property at auction
Yes: You can sell your reservation for an uncompleted new built at an       auction subject to terms and conditions from the developer
Yes: You can sell your basement space at Auction
Yes: You can sell your Loft space at Auction
Yes: You can sell all or part of your garden at Auction
One of the key misconceptions in the property industry is the notion that auction properties are all unmortgage able.  
My Property Is Out of London, I can I Auction it in London or use a Local Auction?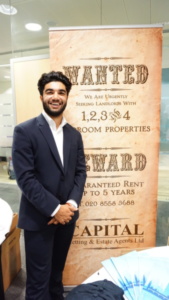 Yes: London Auctions take LOTS from across the UK.
Local / Regional Auctions are really most suitable for some specialist LOTs like farms or breaker yards which are more likely only to appeal to locals.
London Auctions on the other hand are more suitable for most LOTs nationwide.
More than 60% of properties offered on Auction in London are from out of London, with lots from as far away as Scotland.
Yes, London Auctions take LOTS from across the UK.
When Do You Want To Sell?
Decide when you want to sell your property and which Auction you would like to put it in.
There are property Auctions in London / Across the UK every month of the year but for January and August due to the holiday break.
This break helps ensure the September and February auctions are usually the biggest for most auctioneers. February auctions are believed to be fuelled by new year resolutions, either to sell or to buy or start investing. While the September auctions are fuelled by a relaxed dispensation having just returned from a very relaxed break in the sun.
Midas Property Group
Contact us on 07753604122 deals@midaspropertygroup.co.uk
Property Appraisal
We can provide you with a free, no obligation auction appraisal of your property. We will advise you whether we think your property is suitable for sale by auction or not.
Reserve price & Guide price
Our auction team will laise with our valuers and the Auctioneer to recommend a guide price which you will need to approve before marketing begins.
It is important to set the guide at a realistic price which is attractive to buyers. This will generate competitive bidding in the auction room, and ensure that the best price is achieved.
Formally Instruct Us
After agreeing on a suitable guide price for your property and our commission fee (see below) we will send you an auction agreement which you will sign and return to us.
Catalogue Entry Fee ( No sale No Fee)
All auction companies charge a fee to cover the inspection of the property, marketing and catalogue production costs. The fee will depend on how much space is taken in the catalogue for the property. Currently our entry fees for some sample auction companies are £500 + VAT for a half page or £700 + VAT for a full page.
However, one of the advantages amongst others of listing your property through MPG is that this Catalogue Entry Fee is deferred and only payable on a successful sale.
Commission
If we successfully auction your property, we charge a pre-agreed commission. The level of commission is dependent on the value of the property. Listing through MPG will not result in any extra commission since MPG's services are paid for by the Auction Company out of their normal commission.
Sale Particulars and Legal Packs
Draft sale particulars will be sent to you for approval and/or amendments. At the same time your solicitors will be instructed to prepare a legal pack containing special conditions of sale, title documents, leases (where applicable), searches, planning documentation and office copy entries so that they are ready for dispatch to interested parties.
Which Solicitor Should I use
Not all solicitors are suitable for Auction sales since the turn around required is much quicker than usual. We can recommend a network of solicitors who are Auction experts and will work to the tight deadlines required for auctions.
Who pays for the legal Pack
You will pay your solicitor to prepare the legal pack but the buyer will refund the fees as per special conditions on the legal pack.
Catalogues
The catalogue details all the lots that will be offered in the next sale and includes colour photographs of each property. The catalogue is distributed to those who request a copy as well as being available on the website of the Auction company and the EIS site.
Marketing
In addition to adding the properties to the Auction company's website and mailing the catalogue to several thousand people, we will target individuals who have previously expressed an interest in similar properties, as well as adjacent occupiers, local agents, local developers, builders, and property companies.
On the advertising side, the Auction company takes out substantial space in the key property publications, giving details of all properties, as well as placing advertisements in local newspapers where we often achieve editorial coverage as well.
We will also share listing of upcoming auction LOTs to all attendees at our various events.
Viewings
Where applicable we will carry out regular viewings of your property at pre-arranged times. These viewing times will be published in the catalogue.
What if someone cannot view during published viewing slots
We generally stick to the viewings slots advertised, however, we do on occasions make exceptions when a known auction buyer or someone we believe to be a very serious buyer requests a viewing out of the slot. We will also make special viewing appointment if a buyer is about to buy before the auction and wants a specialist to view the property.
Legal Packs
The legal pack will need to be made available through your solicitor. We shall also arrange for buyers to receive documents by post if they so request.
It's very important to have the legal pack ready in time, otherwise you will reduce the chances of your property selling or not being offered to the floor on the auction date or before the auction date.
No one wants to buy a property without knowing the legal status of the title etc.
Interest and Offers
During the marketing period, all interest and enquiries are logged. The Auction company will maintain close contact with potential buyers and liaise with you directly or via MPG throughout as well as reporting any offers made prior to the sale.
Reserve price
We will agree a reserve price with you for your property. This is the level below which we will not be authorised to sell. It is important that the reserve price is set at a realistically achievable level.
How Close to my final selling price should I set my reserve/ guide
The reserve / guide price is a key factor in the level of interest in a property. The reserve / guide must be set at a level to attract as much interest as possible so as to create a competitive bidding situation. The lower the guide / reserve the more competitive the bidding for the LOT and usually, the higher the price achieved on the floor.
The Auction Day Itself
"Friends, Romans, Countrymen, lend me your ears; I come to bury Caesar, not to praise him" Mark Antony.
You don't have to be present at the Auction but you may if you want.
Most Auctions are held Big Ballrooms in Hotels. The room is ideal for auctions and the atmosphere that is crucial for a successful auction.
For our vendors it is important to note that the fall of the hammer represents an exchange of contracts and the successful bidder is legally obliged to pay a deposit, usually 10% of the purchase price, and sign a memorandum of sale before leaving the room. The buyer has purchased your property at the final bid price. They cannot renegotiate and cannot change any of the terms stipulated.
Completion usually occurs 20 working days after the auction when the balance of the price is payable. The deposit funds are then paid to you less our fees. The atmosphere of the room can be extremely exciting and competitive. The prices achieved at auction can often be higher than those achieved by private treaty, ie through an estate agent.
What happens if the property does not sell on the day?
If your property fails to reach its reserve price at the auction, someone may still wish to buy it. You will need to decide whether to accept any subsequent offer and advise us accordingly.
MPG will email all unsold auction LOTs to our database of potential buyers the day after the auctions if not sold hours following the auction.
The property may even be sold in the days or weeks after the sale as we continue to market the property. It is quite common for an unsold property to sell within an hour of the auction ending as potential buyers may have simply been delayed etc.
Our expertise at your service
Our professionals are here to share their experience and help you to sell, buy or invest in auction with confidence – and with great results!
Get in touch and book free auction consultation.
Call us on
Our Auction Specialist Team:
Sam: sam@midaspropertygroup.co.uk
Ore:ore@midaspropertygroup.co.uk
Chris:chris@midaspropertygroup.co.uk
Kindly follow us on twitter:@AfricanVoice2