By Amir Bagwanje – The staffs of Nigeria High Commission London organised a send forth reception in honour of one of their officers, Mustapha Ahmed, after his completion of a meritorious service.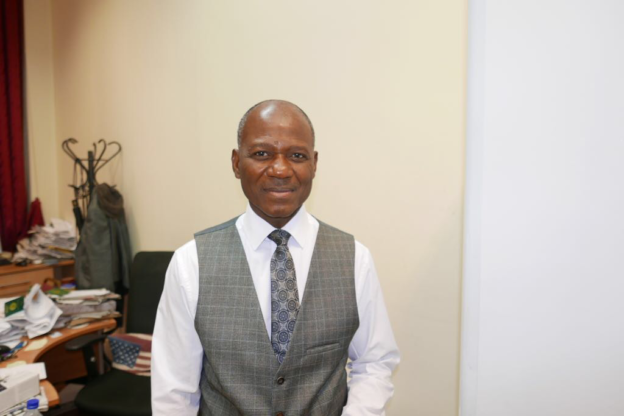 In a parting message to Mr Mustapha Ahmed, a hard working gentleman and officer in the Immigration department, who successfully completed his tour of duty in the United Kingdom, many colleagues expressed love and affection. It is obvious, he would be greatly missed even though he is going back for further posting in Nigeria. He left UK as a hero having served Nigerians with remarkable dedication.
For close to a decade, most of the Nigerian communities in the UK, have come to be familiar with the name of Mustapha Ahmed, an incredibly hardworking immigration officer who gave his best to his beloved country men at the Nigeria High Commission in London.
Mr Mustapha is departing the UK leaving behind a lasting legacy. And for most people whether members of staff at the High Commission or passport/visa applicants, the impression about this gentleman is that he goes out of his way to serve Nigerians. He is greatly loved by everyone. He resumed work earlier than most and closed later than many. He would help solve complicated immigration cases for Nigerians whom otherwise would have gone all the way to the Headquarters in Abuja to seek help. He doesn't rest until he feels satisfied that hundreds of customers coming to the High Commission for immigration matters are satisfactorily attended to without grumbling.
For Mr. Ahmed, his life is all about work and selfless service. He is going to missed surely. We wish him the best life has to offer as he returns back home.
Kindly follow us on twitter:@AfricanVoice2