A Merseyside man arrested in Ghana over his alleged role in a £140m drugs plot is fighting extradition back to the UK.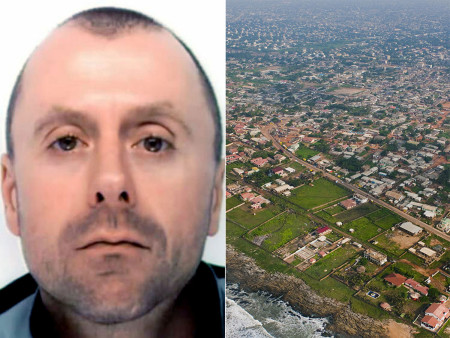 A lawyer acting for David McDermott is questioning the validity in Ghana of an arrest warrant issued by a Liverpool judge.
McDermott is suspected of being behind an unsuccessful attempt to import 400kg (881lbs) of cocaine into the UK hidden in a container of frozen beef from Argentina in May 2013. Customs officers and police seized the haul at Tilbury and McDermott, who hails from Ormskirk in Lancashire, went on the run soon after.
McDermott , who is 42, was finally arrested in a police sting operation in Ghana on March 11, following an extradition request issued by the British High Commission to the Foreign Affairs Ministry of Ghana. The arrest was a joint operation by the National Crime Agency and Ghanaian authorities.
Victor Adawudu, acting for McDermott, is saying the arresting officers should have obtained an arrest warrant issued by a Ghanian court, while Detective Sergeant Mawuko Siaw, of the Bureau of National Investigations, the internal intelligence agency of Ghana, says the arrest warrant issued by Judge Graham Robert should be sufficient. DS Siaw added that the warrant was accompanied by supporting documents and is arguing that police officers do not always need a warrant to make an arrest.
During his three years on the run, McDermott has reportedly married Ramona Wampah, wealthy daughter of the Governor of Ghana's central bank, Dr Henry Kofi Wampah, and the couple have a child together.
According to a source, "He had what seemed to be an idyllic life, in a plush estate, having married into the Wampah family, in essence living like an African king.
"He and Ramona lived under the radar with their toddler but there are now serious questions as to how much information the family knew about his background."
Dr Wampah has since issued a statement saying that he did not know McDermott was wanted.