Nigerian cultural icon, talking drummer AYAN De FIRST is at the forefront of educating new generation British Africans on the uniqueness of the African culture.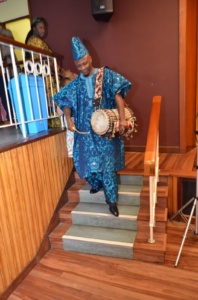 He has done it again with a record as the first ever drummer to lead a boxer into the fighting ring with a Talking Drum ensemble. Apart from entertaining guests at special occasions, Ayan tours schools in the UK to teach drum making, arts and culture.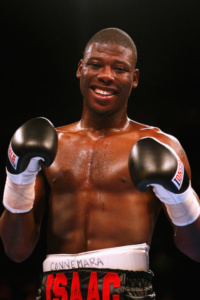 Few weeks ago, a 22-year-old British Congolese boxer, Isaac Chamberlain, personally requested the world famous drummer to lead him into the ring. It turned out to be an inspiring and captivating display. A rare spectacle never been seen in British sporting history. Boxer Chamberlain who was greatly motivated by the cultural display won the boxing tournament.
Ayan De First has performed at several high profile venues in the UK including Buckingham Palace for Prince Charles and Camilla as well as at the House of Commons reinforcing the authentic African arts and culture in multicultural Britain.
The award winning talking drummer and cultural ambassador said, "tonight's sporting event is exciting, showcasing my cultural heritage at unusual places delights me."
Ayan has had many appearances on British Television. In 2014 he appeared on the Channel 4 programme "Come Dine With Me"
The London Heathrow and Gatwick airport passengers had been entertained on many occasions by Ayan De First. He led a cultural team to welcome the Ooni of Ile – Ife His Imperial Majesty Oba Babatunde Adeyeye Enitan Ogunwusi Ojaja II at Heathrow Airport during the recently concluded historic visit to the UK.