African Voice Newspaper UK invites you to join us at the biggest gathering of British Africans, for the entertainment event of the year, the 21st African Film Awards 2017 on Saturday 4th November 2017 at the Stratford Town Hall, 29 The Broadway Stratford London E15 4BQ.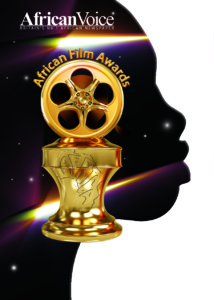 Come and celebrate with A – List actors from Nollywood and Best of Black British Film & TV stars from 6.00pm – 2.00am.
Don't miss this special evening of glamour, comedy, music, awards ceremony, dinner and dance. Tickets are standard £50.00 and VIP: £100.00. Call the numbers on the screen or for online tickets visit: www.eventbrite.com
For further information log on to: www.africanvoiceonline.co.uk
Don't forget it's the most prestigious African Film Awards also known as Afro Hollywood Awards celebrating excellence in its 21st edition on Saturday 4th of November 2017.
The annual African Film Awards, organised by African Voice Newspaper UK is celebrating excellence and building global icons.
Congratulations to all the African Film Awards 2017 nominees.
See you there.
Kindly follow us on twitter:@AfricanVoice2