Africa was presented with its largest energy deal ever – a $12 billion package from the Africa Development Bank – as some leaders fought off pressure from environmentalists concerned about the threat of an impending construction boom of power dams, reiterating their position that the continent was simply tired of being in the dark.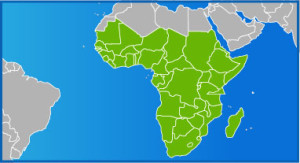 Under the new deal, which was announced during the ADB's annual meeting in Lusaka last week, which ran under the theme Energy and Climate Change, the bank will spend $12 billion over five years. In addition, the bank will leverage at least $40 billion from other private sector players, such as sovereign wealth funds, private equity funds and pension funds, to invest in the energy sector as it tries to meet one of the key components in its High Five development agenda.
The High Five agenda includes: Light up Africa, Feed Africa, Industrialise Africa, Integrate Africa, and Improve the quality of life. But with the threat of drastic weather changes such as droughts and floods, some conservationists say the construction of power dams will add to a problem that is already getting out of hand, inflicting devastating impact on Africa's poor.
Mary Robinson, the former president of Ireland, and an ardent environmentalist, cautioned African governments to think of the poor and how they bare the deepest impact of climate change. She said the development of sources of energy in Africa that are not clean, such as coal, will go further to increase the problem of climate change.
Some African leaders did not fall for this vibe.
"I am an environmentalist," Olusegun Obasanjo, the former president of Nigeria, said at a panel of discussion over the new energy deal, before adding: "But I will not keep the environment clean at the expense of keeping poverty in Africa."
Idriss Deby, the president of Chad and the current chairperson of the African Union, said it was unfair for Africa, which accounts for roughly two per cent of global trade, to pay a price for the impact of carbon emissions on the environment, where rampant droughts and famine have hurt lives and businesses.
BALANCING ACT
"You cannot get us to bear a responsibility that is not ours. We need to develop ourselves without making [such environmental] calculations" he said, urging the Western world "to assist us [in dealing with our environmental issues] without making any conditions."
The war of words between the conservationists and African leaders perhaps offered the strongest indication of the balancing act that the continent will have to deal with when it hosts the world's top climate change conference later this year in the Moroccan town of Marrakesh. The conference in Morocco will discuss ways to implement the agreements signed during the previous conference in Paris in December, where countries agreed to cut carbon emissions by a half by 2050.